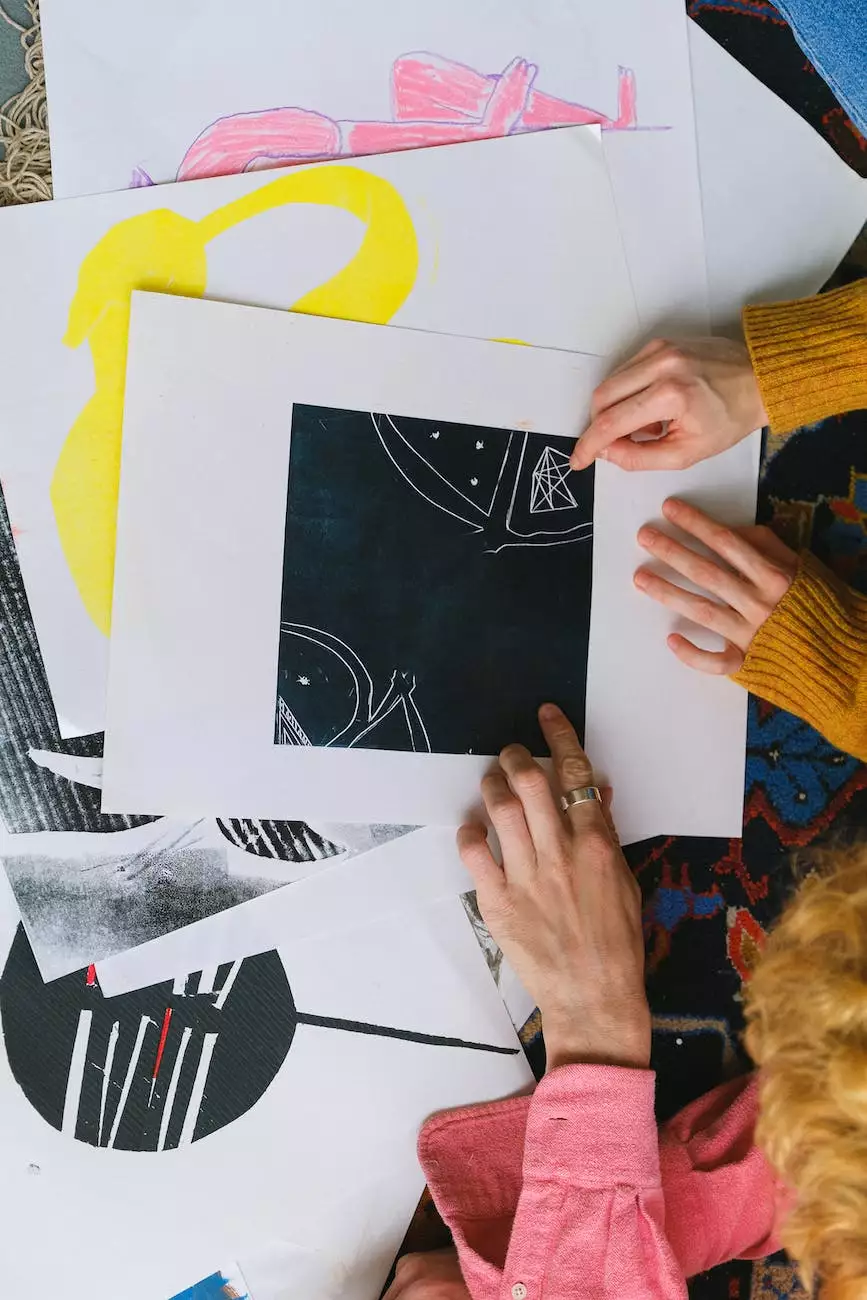 Elevate Your Brand with Professional Graphic Design Services
At Excite Creative Studios, a subsidiary of ClubMaxSEO, we believe that exceptional graphic design is the key to establishing a strong and captivating brand presence. Our expert team of designers possesses the knowledge and creativity to transform your ideas into visually stunning masterpieces that resonate with your target audience. Whether you need a new logo, packaging design, or marketing collateral, we have you covered.
Customized Graphic Design Solutions for Every Business
No matter the size or industry of your business, our graphic design services are tailored to meet your specific needs. We take the time to understand your brand, values, and goals to create designs that are not only visually appealing but also aligned with your brand identity. Our attention to detail and commitment to excellence ensure that every project we undertake exceeds your expectations.
Logo Design - Making a Lasting Impression
Your logo is the face of your brand. It should reflect your business values, convey the right message, and leave a lasting impression on your audience. Our talented designers at Excite Creative Studios specialize in creating unique and memorable logos that instantly communicate your brand identity. We combine artistic flair, market research, and strategic thinking to design logos that capture the essence of your business.
Packaging Design - Engage Your Customers
In an increasingly competitive market, eye-catching packaging can be the differentiating factor that attracts customers to your product. Our skilled designers understand the importance of packaging design in capturing consumer attention. We create visually appealing packaging that aligns with your brand, tells your product's story, and stands out on the shelf. Let us help you create packaging that engages and captivates your target audience.
Marketing Collateral - Convey Your Message Effectively
Effective marketing collateral is essential for communicating your brand message consistently and persuasively. Our team of designers at Excite Creative Studios knows how to create compelling marketing materials that leave a lasting impact. From brochures and flyers to business cards and posters, we combine creative design with strategic messaging to ensure your marketing collateral stands out and drives results.
User-Friendly Website Design - Enhance Your Online Presence
In today's digital age, having a visually appealing and user-friendly website is crucial for establishing credibility and attracting customers. Our graphic design services extend to website design, where we create beautiful and functional websites that provide seamless user experiences. We prioritize responsive design, easy navigation, and visually appealing layouts, ensuring that your website not only looks incredible but also performs exceptionally well across various devices and platforms.
Bringing Your Ideas to Life through Collaboration
At Excite Creative Studios, we believe in the power of collaboration. We value your input and actively involve you throughout the design process. Our designers work closely with you, taking your ideas, feedback, and vision into consideration. Through open communication and iterative design, we ensure that the final product not only meets but exceeds your expectations.
Why Choose Excite Creative Studios - ClubMaxSEO?
When it comes to graphic design services, Excite Creative Studios stands out from the crowd. Here's why you should choose us:
Experience: With years of experience in graphic design, we've honed our skills and refined our processes to deliver excellence.
Passion: We are passionate about what we do and are driven to create visually stunning designs that make an impact.
Collaboration: We believe in working together as a team and involving you in the design process to ensure your vision is realized.
Attention to Detail: Our designers possess a keen eye for detail, ensuring every element of the design is meticulously crafted.
Results-Driven: Our ultimate goal is to deliver designs that not only look great but also drive tangible results for your business.
Contact Us for Exceptional Graphic Design Services
Are you ready to take your brand to the next level with exceptional graphic design? Contact Excite Creative Studios, a subsidiary of ClubMaxSEO, today. Our team of expert designers is eager to discuss your project and bring your ideas to life. Elevate your brand and captivate your audience with our high-end graphic design solutions.