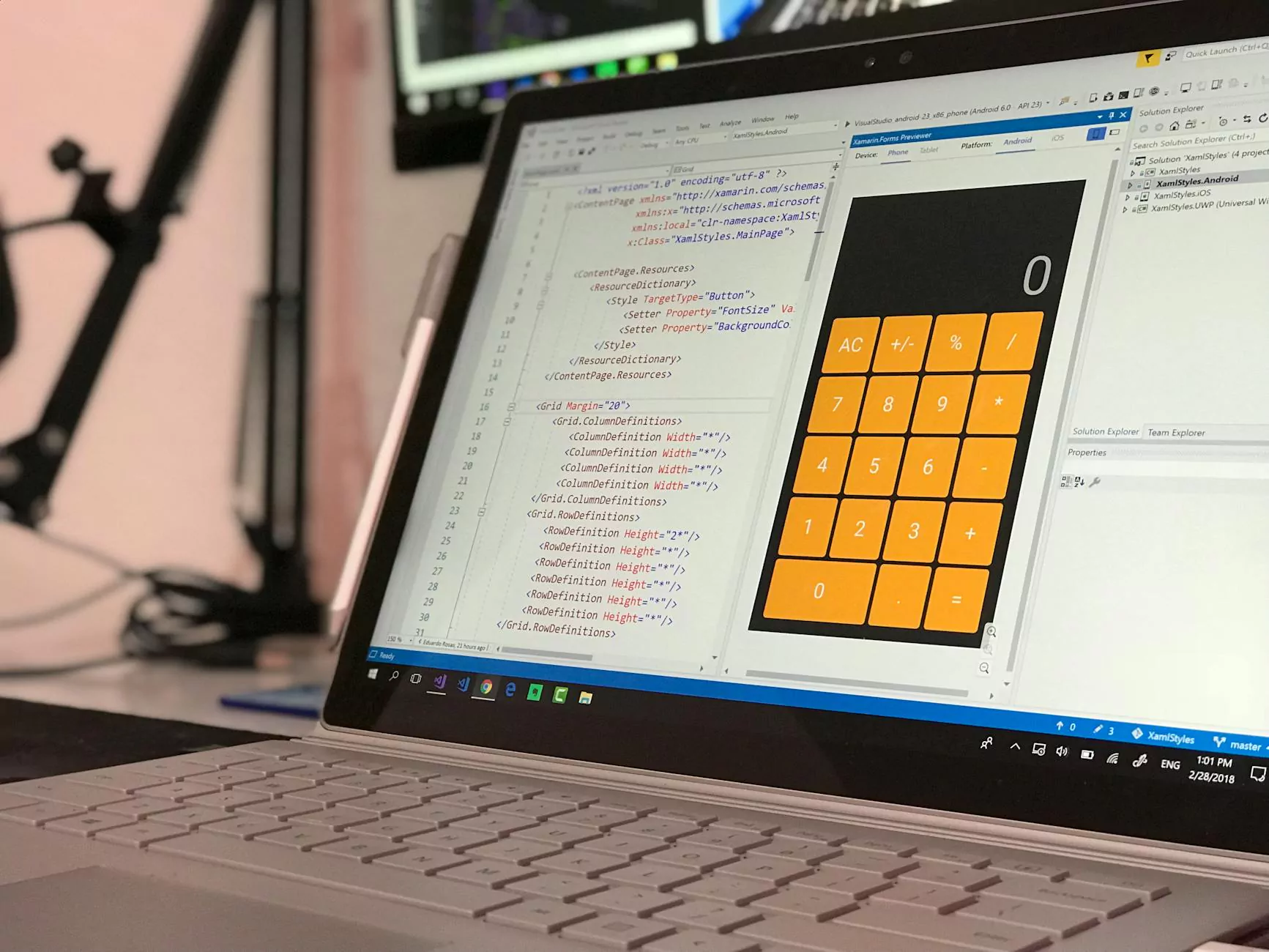 The Power of Low-Code App Development
At ClubMaxSEO, we understand the need for agile and efficient software solutions that can adapt to the ever-changing business landscape. That's why our team of experts specializes in low-code app development, leveraging the power of PMG.net to deliver cutting-edge applications that drive business growth.
The Benefits of Low-Code Development
1. Rapid Application Development
With PMG.net's low-code platform, we can build and deploy applications at a faster pace than traditional development methods. This allows businesses to quickly respond to market demands and stay ahead of the competition.
2. Increased Productivity
By enabling citizen developers and IT professionals to collaborate on application development, low-code platforms like PMG.net significantly enhance productivity. With intuitive drag-and-drop interfaces, codeless development, and reusable components, businesses can streamline processes and reduce time-to-market.
3. Cost Savings
Traditional application development can be expensive, requiring extensive coding, testing, and maintenance efforts. Low-code development eliminates the need for complex programming, resulting in reduced costs and faster return on investment.
4. Seamless Integration
PMG.net's low-code platform offers seamless integration capabilities with various systems and technologies, allowing businesses to leverage existing infrastructure while building new applications. This ensures smooth data flow and improved operational efficiency.
5. Scalability and Flexibility
As businesses grow, they need applications that can scale with their evolving needs. Low-code development provides the flexibility to easily modify and expand applications, ensuring they remain aligned with organizational objectives and future requirements.
Why Choose ClubMaxSEO for Low-Code App Development?
At ClubMaxSEO, we are dedicated to delivering exceptional low-code app development services that empower businesses to thrive in the digital era. Our team of certified PMG.net experts possesses a deep understanding of low-code platforms and extensive experience in developing robust applications.
1. Customized Solutions
We believe in tailoring low-code solutions to the unique needs of each business. Our experts work closely with clients to understand their requirements, ensuring the development of customized applications that address specific pain points and drive tangible results.
2. Proven Expertise
With years of experience in the industry, we have honed our skills to deliver high-quality low-code solutions. Our track record of successful projects showcases our ability to meet and exceed client expectations, resulting in improved operational efficiencies and increased customer satisfaction.
3. Collaborative Approach
At ClubMaxSEO, we believe in fostering strong partnerships with our clients. We value open communication and collaboration throughout the development process, ensuring that our solutions align with business goals and objectives.
4. Continuous Support and Maintenance
Our commitment to client success goes beyond development. We offer ongoing support and maintenance services to ensure the smooth functioning and optimization of low-code applications. Our dedicated team is always ready to address any concerns and provide timely solutions.
Get Started with Low-Code App Development Today!
Are you ready to revolutionize your business processes with low-code app development? Contact ClubMaxSEO today and discover how our expertise in PMG.net can transform your organization. Stay ahead of the competition and unlock new growth opportunities with our cutting-edge solutions.
Keywords: Low-Code App Development, PMG.net, ClubMaxSEO