What is a disaster recovery plan?
Sep 3, 2021
Blog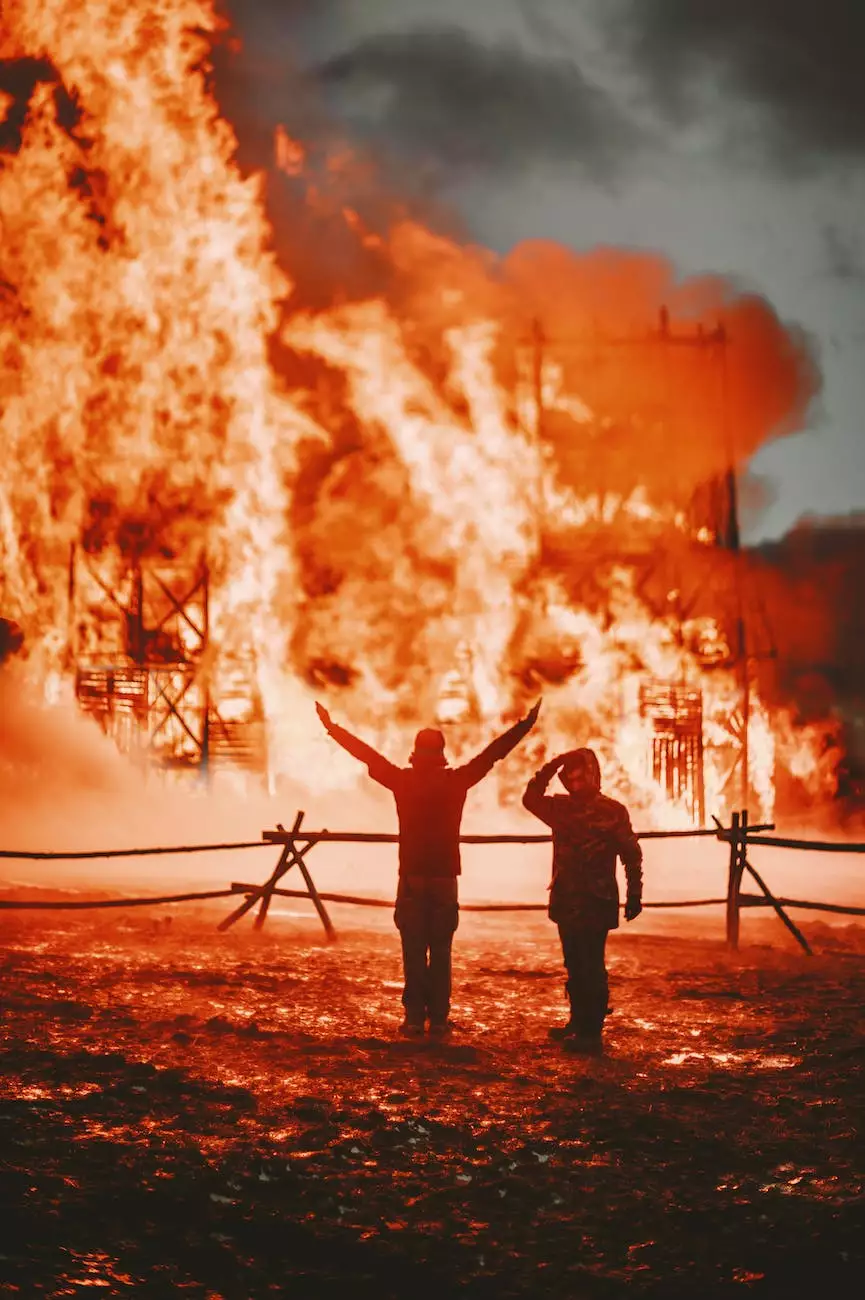 A disaster recovery plan is a crucial aspect of business continuity that helps companies protect their data and resume regular operations in the event of a major disruptive event or disaster. In today's technology-driven world, businesses heavily rely on data and digital systems for their day-to-day operations. Any unexpected interruption or loss of data could result in severe consequences, including financial loss, reputational damage, and potential business closure.
The Importance of a Disaster Recovery Plan
Having a well-structured disaster recovery plan in place ensures that businesses can effectively handle and recover from unforeseen circumstances. Here are some key reasons why a disaster recovery plan is essential:
Data Protection: A disaster recovery plan helps protect critical business data from loss or corruption. By implementing regular data backups and redundant systems, businesses can avoid permanent data loss and minimize downtime.
Minimize Downtime: With a disaster recovery plan, businesses can minimize downtime and ensure continuous operations, even in the face of a disaster. This helps maintain customer confidence, prevents revenue loss, and enhances business reputation.
Compliance Requirements: Many industries have specific data protection and recovery requirements mandated by regulatory bodies. Implementing a disaster recovery plan ensures compliance with these regulations, reducing the risk of penalties and legal consequences.
Business Continuity: A robust disaster recovery plan allows businesses to quickly recover from adverse events, ensuring continuity of operations. This enables the organization to continue serving customers, meeting deadlines, and maintaining productivity.
Components of a Disaster Recovery Plan
A comprehensive disaster recovery plan consists of several key components:
Risk Assessment
Conducting a thorough risk assessment is the starting point for developing an effective disaster recovery plan. Identify potential threats, evaluate their impact on business operations, and prioritize resources accordingly. This helps allocate the necessary measures to minimize risks and ensure preparedness.
Data Backup and Recovery
Data backup and recovery play a crucial role in a disaster recovery plan. Implement regular backup routines to create duplicate copies of critical data. Store backups in secure off-site locations to protect against physical damage to the primary infrastructure.
Emergency Response Team
Establishing an emergency response team is vital for swift and effective action during a disaster. This team should consist of individuals with specific responsibilities and expertise to handle different aspects of the recovery process. Assign roles such as communication, IT system restoration, and coordination with relevant stakeholders.
Communication Plan
During a crisis, communication is key. Develop a communication plan that outlines how internal and external stakeholders will be informed about the situation and its impact on operations. This plan should include contact information, alternative communication methods, and predefined messaging to ensure consistent and timely updates.
Testing and Training
Regular testing and training are crucial to validate the effectiveness of the disaster recovery plan. Conduct simulated disaster scenarios and evaluate the response and recovery procedures. This allows for identification of any weaknesses or areas for improvement, ensuring the plan remains up-to-date and reliable.
Expert SEO Services for Business and Consumer Services
ClubMaxSEO specializes in providing top-notch SEO services specifically tailored for businesses in the business and consumer services category. Our team of skilled professionals understands the importance of ranking on search engines, and we strive to deliver outstanding results for our clients.
With our extensive experience in the industry, we have perfected the art of creating search engine optimized content that helps businesses outrank their competitors and drive organic traffic to their websites. Our approach focuses on meticulous keyword research, strategic content creation, and effective on-page optimization techniques.
Why Choose ClubMaxSEO?
When it comes to SEO services, ClubMaxSEO stands out for several reasons:
Proven Track Record: We have a proven track record of successfully helping businesses achieve higher search engine rankings and increase their online visibility.
Customized Strategies: We understand that every business is unique, and we tailor our SEO strategies to align with specific goals and target audience.
Comprehensive Approach: Our SEO services encompass various aspects, including keyword research, content optimization, technical SEO, link building, and performance tracking.
Transparent Reporting: We provide regular and transparent reporting to our clients, enabling them to track the progress of their SEO campaigns and measure the effectiveness of our services.
Responsive Support: Our dedicated support team is always available to address any questions or concerns our clients may have throughout the SEO process.
Partner with ClubMaxSEO and unlock the full potential of your online presence. Our expert SEO services will help your business thrive in the digital landscape, outrank competitors, and attract a wider audience.